Experts promote the 5 Priorities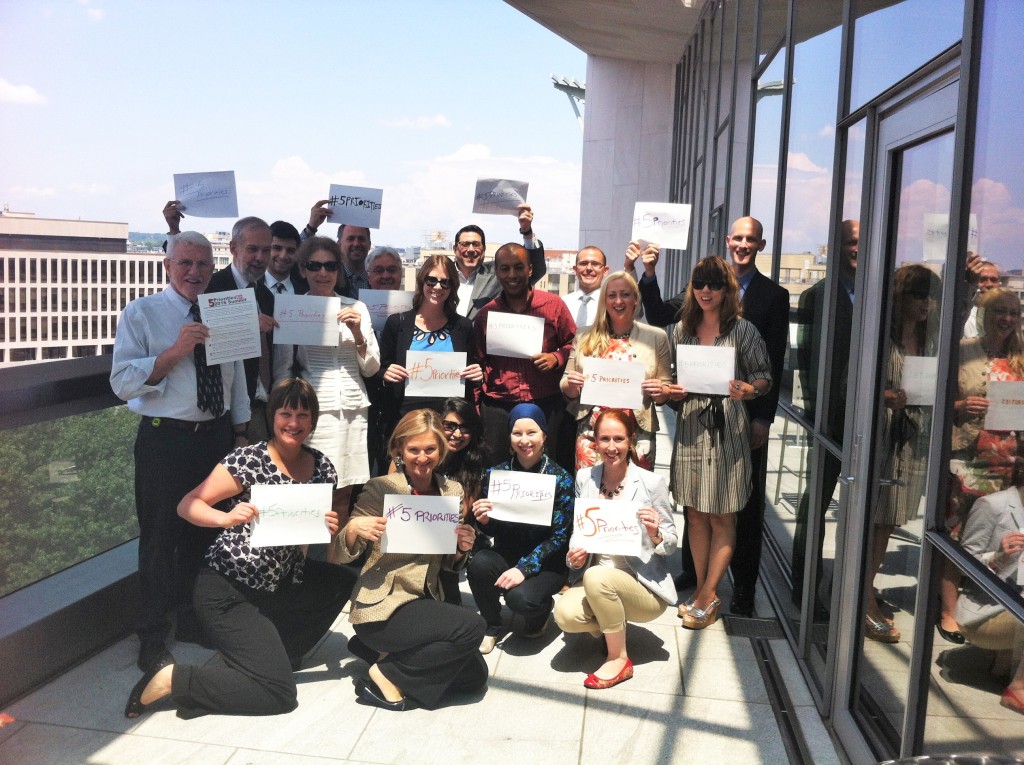 At a recent meeting of the Fissile Materials Working Group (FMWG), an international coalition of nuclear experts, members showed their support for the 5 Priorities with this picture on the balcony overlooking Washington, DC.
Join them and show your support for the 5 Priorities by taking your own picture with the #5Priorities hashtag! Tag us (@FMWG) or upload your photo, and we might feature it on the website!